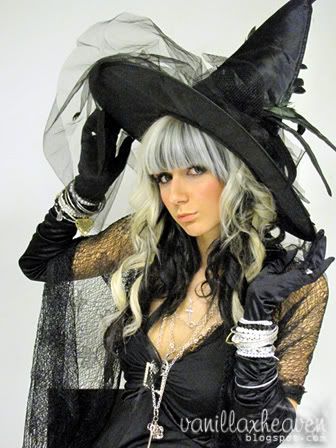 (3 awesome Halloween parties later...) [pretty much copied from my LJ entry because I'm lazy like that XD]
A MAJOR photo spam of my Halloween!! I was hideously busy yesterday, first with a
Halloween-themed Gal meetup
and then a
Halloween party at Milla's place
~ (not to mention organizing a Halloween-themed Christmas party for the people at my workplace on Friday!) but I had such a great time!! I seriously don't remember the last time I enjoyed my life as much as I did yesterday.
Apparently my outfit was successful too!! My self-confidence went from six feet under right through the roof because everyone was so nice to me and I got a lot of compliments! o3o I've been so down lately, this was exactly what I needed ;___;
This is how I looked at the party on Friday! I'm so bummed I couldn't find a nice jacket so my outfit was kinda lame... But I really like how the military hat + eye-patch thing worked out 8) I don't have any photos because I left my camera at home... I'm hoping my co-workers will upload some later, if they're any good I'll show them then ♥
The Gal Meetup @ Happi
On Saturday, 12:30 pm, we met up at the Helsinki Central Railway Station as usual, took a subway and headed to have a Halloween gal party! I'm too tired to write a full account (and what would you do with one, really?), but let's just say I enjoyed it even more than last time because now I got to know some girls better. ♥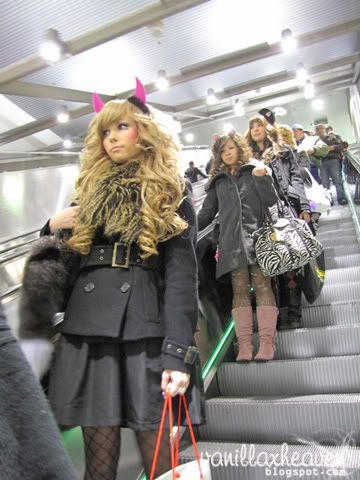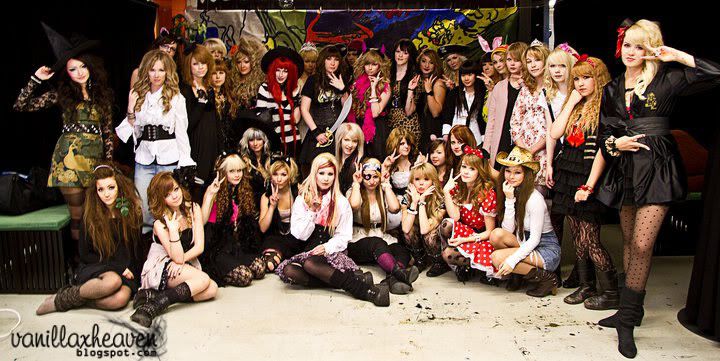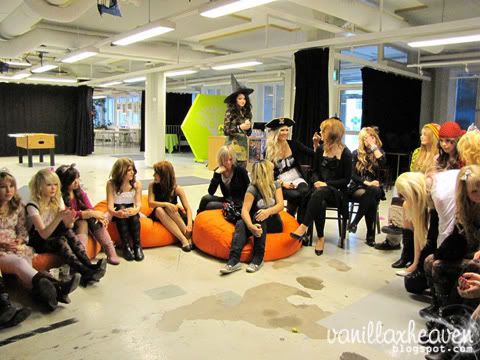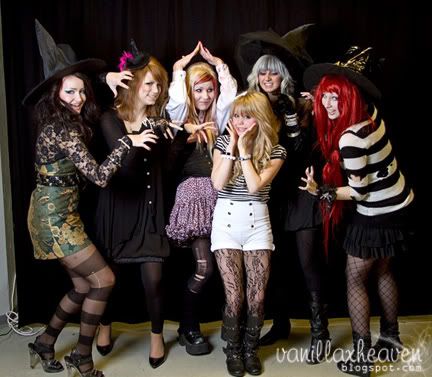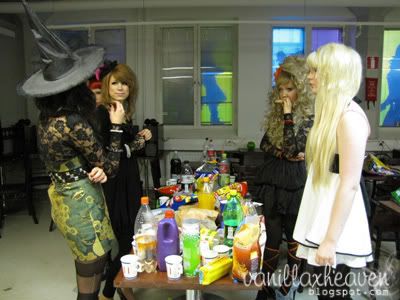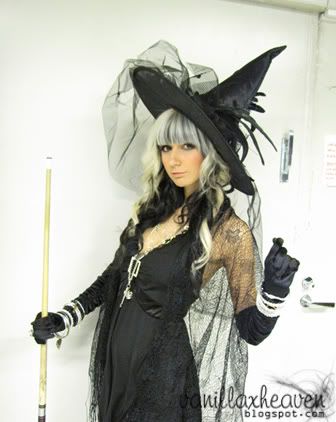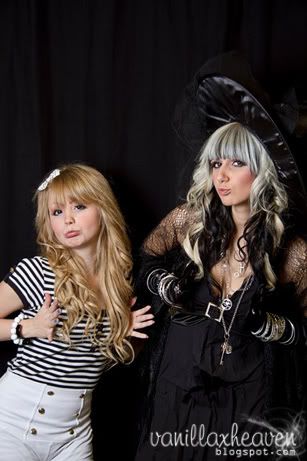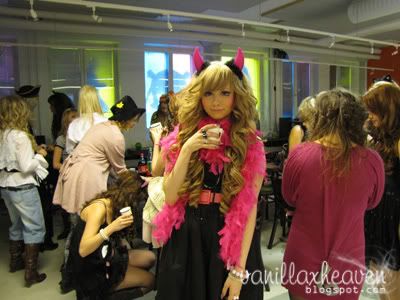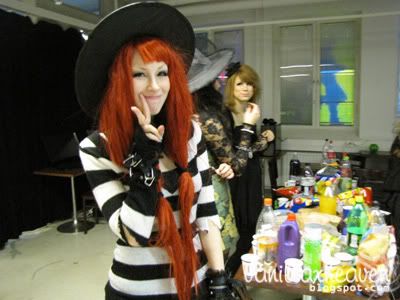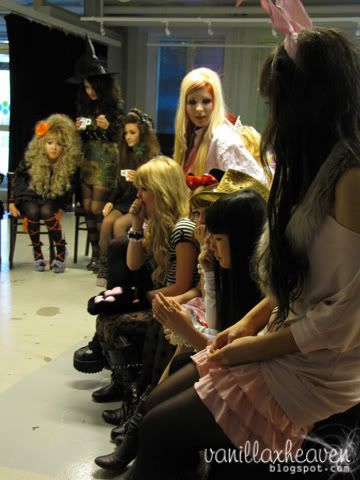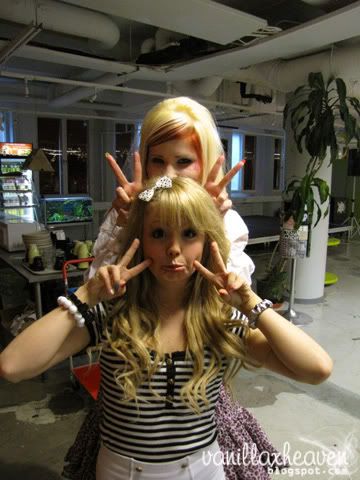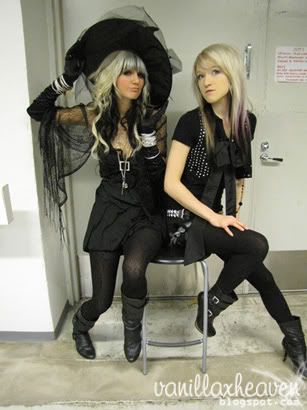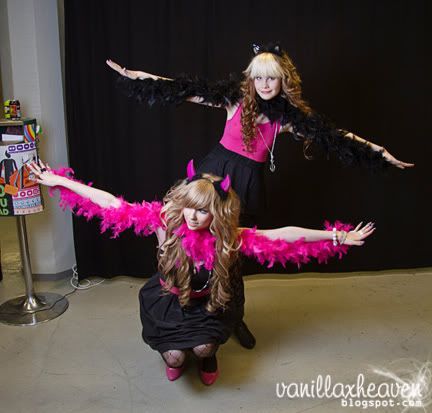 Great minds think alike, so it's no surprise our costumes were alike as well! We had feather boas...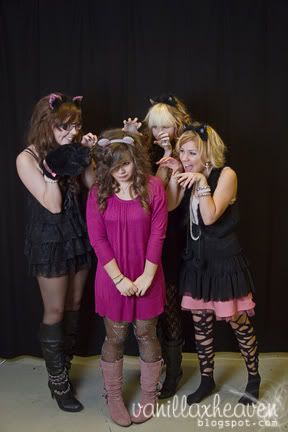 ... cats (and a mouse!)...



... and of course, witches!!

I had a great time and I was so sad I had to leave so early D: But I hope I'll be free for the next meetup! ♥




The Party @ TilQ's




So, after the flight with my fellow witches of the West, the East and the South, I headed out on a heroic adventure to find my way to TilQ's place in the dark! I was successful until near the end, where the evil night made me take a wrong turn and get lost lol XD After walking back and forth for a while, I found a familiar crossroad, promptly walked to the wrong door and retreated before ringing the doorbell because there wasn't enough noise coming from behind the door... Milla lived in the house next to that one. XD
Having finally gotten to the next level, I was now faced with another challenge: monsters were pouring on me from all around! This is what greeted me when I came in: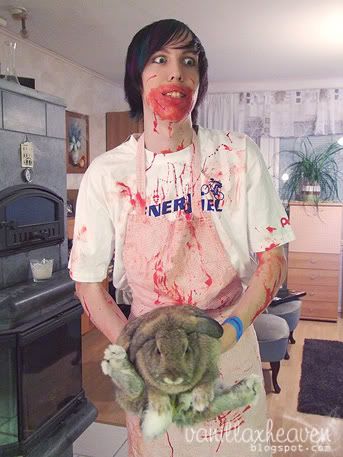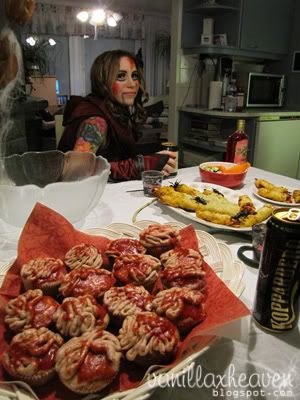 The food was really gourmet: brain muffins, a hand-shaped pizza-kinda-thing and candy worms (below)!