Slowly but surely I'm climbing up from the Angst Pit I fell into a while ago~ Sorry I'm so slow, but I've also been really busy... X___x
Anyways, some photos from my birthday party a week ago and SUB's Christmas party yesterday! Once again, I didn't really have the time to get properly dolled up (and yesterday I was pretty glad I hadn't curled my hair or put on too much make up, because the weather was horrible and nothing would have lasted for five minutes...)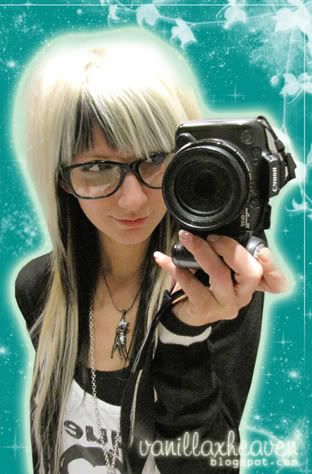 How I looked at the b-day party & a demonstration of my incredible photoshopping skillz XD ♥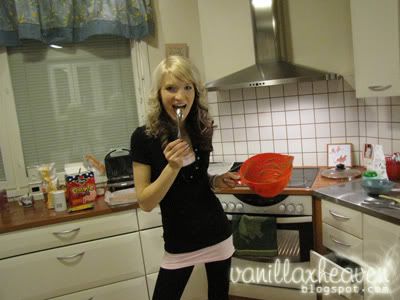 Emma came hours before others to help me bake (= to bake for me) and to gossip some. This picture is evidence that she eats at least once a year - at my b-day party. (She should have worn an apron saying "Kiss the Cook" 8D)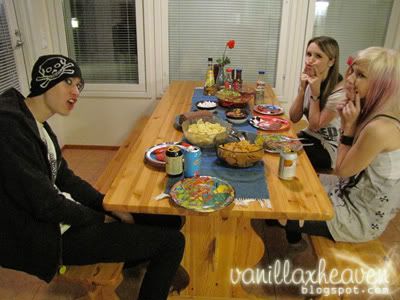 The party was quiet and pretty short, so I don't have a lot of pics... Jonas, Rikkis and Milla.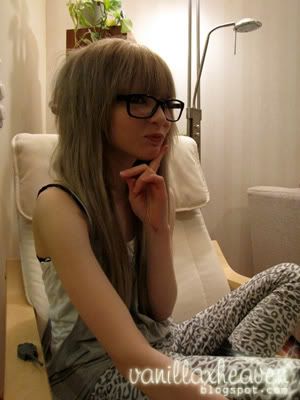 Inkabeibs ;___; She stayed after others had left, helped me clean up, and then we sat and just talked for two or three hours and she totally saved my night. ♥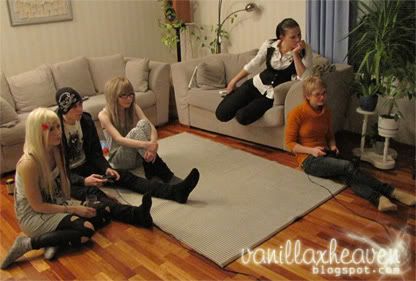 Milla, Jonas, Inka, Pihla and Nea playing Tekken or Crash Team Racing.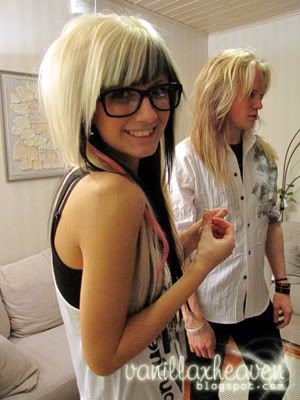 I was so happy Vesa came too *w* ♥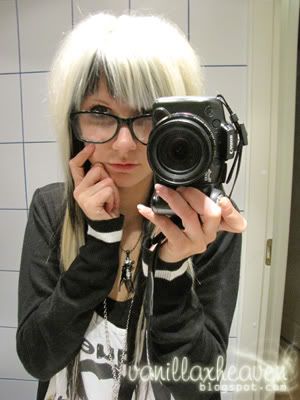 Post-party look..... My lashes totally failed me D: You can barely even see them! I'm not too sure about the glasses, either, but I had just bought them and my look seemed to lack something so I just put them on anyways.
Then SUB's Christmas party!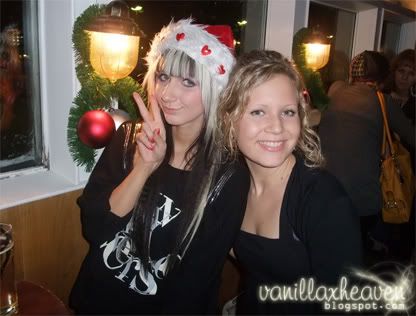 Mirka and I~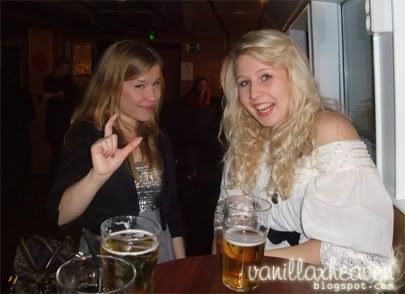 Maria and Saara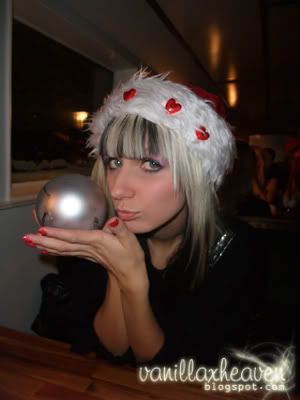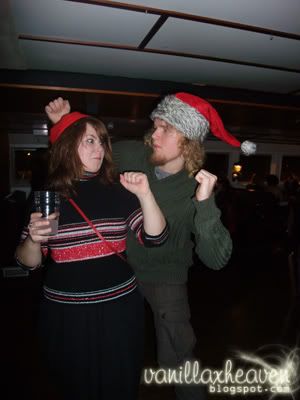 Essi and Jukke ♥ Even their choreographies match XDD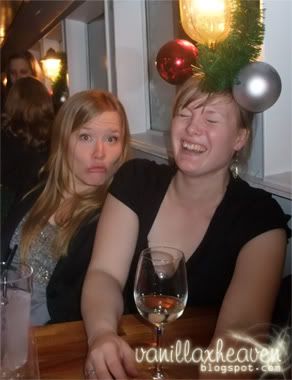 Sari has Mickey ears XD And I can't help loving Maria's expression~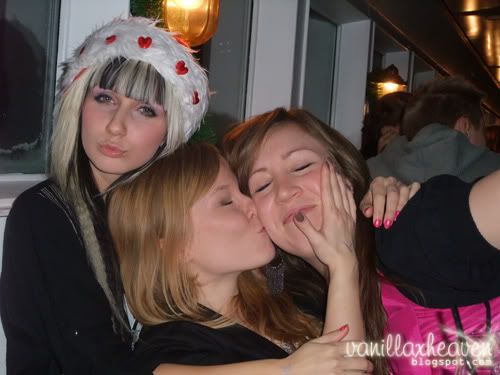 Hot women keep falling into my lap all the time! Really now, and in a public place!!
I left pretty early because I was tired and feeling a little ill, but even before I left we had some drunk-angsting (not from me, this time - luckily!!), a Tequila Strike-Force attack to the bar, and Ari had switched shirts with some other dude (....................) and found a new hat which he firmly believed was his... At some point he returned wearing his own shirt, though, so I guess it's fine. XD
Today my alarm went off at 5:30, and I got up, blinked my eyes, and decided that I was dead tired and needed some more sleep, and back to sleep I went. After waking up again I immediately proceeded to rolling in self-loathing and guilt for skipping my Spanish class, then checked my email and found out that the class had been canceled anyway... This is the second time this happens to me in TWO WEEKS. XD What?! Not that I'm complaining!
Still stressed, still tired, still miserable. Feeling slightly better now, though, and I even felt pretty good earlier today. ♥