Sooo, school has officially started again - and so has the partying!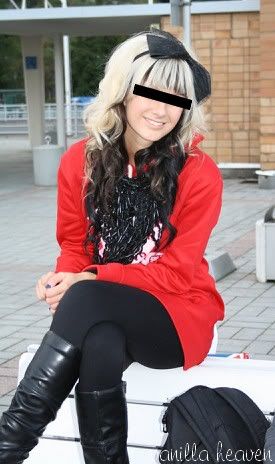 These two pictures are (c) Nea Malin, I snatched them out of her FB. :D My eyes looked weird in the first one so lol yeah XD But otherwise I rather liked how I looked :3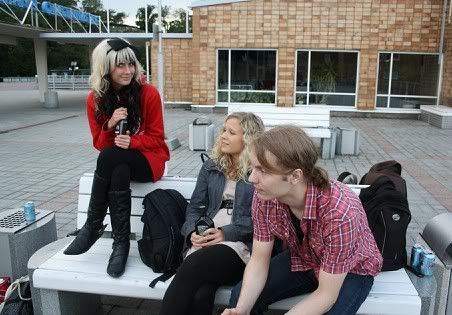 w/ Mirka & Jaakko
A crappy outfit pic of what I wore to go to Nea's place for coffee and cake (that I brought XD) with Emma, Elsi and Pihla :3
And an even crappier pic of what I wore to the University's Opening Party yesterday! I couldn't take a better pic because some chicks were giving me really strange looks o__o I hate it that I can't turn off the shutter sound of my cell camera...
Anyways, since the pic doesn't really show what I wore, it's was pretty much this outfit all over again:
Though with different shoes & hair & all. :D
On another note, I feel sort of plump at the moment, I've only slept for three hours and after just two days of school I already feel overloaded with work. X___x